Econowise become CPD members
Posted on February 7, 2016 by Donna Stanley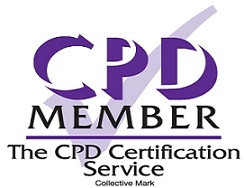 Here at Econowise we believe in building a culture of continuous improvement, development, innovation, and professionalism.  Maybe its a cliche but our customers really are at the centre of everything do, and we work hard to ensure we are able to offer not only the most advanced and innovative products and solutions, but also industry leading service, with one goal in mind… customer satisfaction.
We appreciate that our past success comes as a result of our strong client and supplier relationships so we are always looking for new ways to offer our customers more and exceed their expectations.  We believe that training our own staff is fundamental to this, but we also believe that by training and educating our clients on current technologies and industry developments we can help them to achieve their goals too.
In an effort to bring more value to our customers we have recently become members of the CPD certification service.  CPD, or 'Continuing Professional Development,' is an industry standard that aims to validate and certify the quality and content of training courses and seminars that are attended by industry professionals, such as M&E consultants for example, in order to ensure that their professional knowledge is both up to date and up to standard.  Such professionals have a requirement to attend a specified number of CPD approved training hours per year, and after gaining feedback from key clients on how we could further support them we decided that becoming CPD approved was a great way to bring additional value and confidence to our customers.
We don't take our promises lightly, and we know that it's easy to make claims such as 'we go the extra mile' for example, so investing both time and money into a highly regarded industry standard such as the CPD certification service is just another demonstration that we are committed to delivering on our promises.  We are proud to receive fantastic testimonials from our customers, big or small, and we believe that long term relationships are the single best measure of our performance.
If you would like to book our latest CPD on Intelligent Buildings please use the contact form on this site, call us directly, or follow the link below to the CPD members site.
We would love to see you, and of course, lunch is on us.