South Park football club sponsorship
Posted on October 25, 2015 by Donna Stanley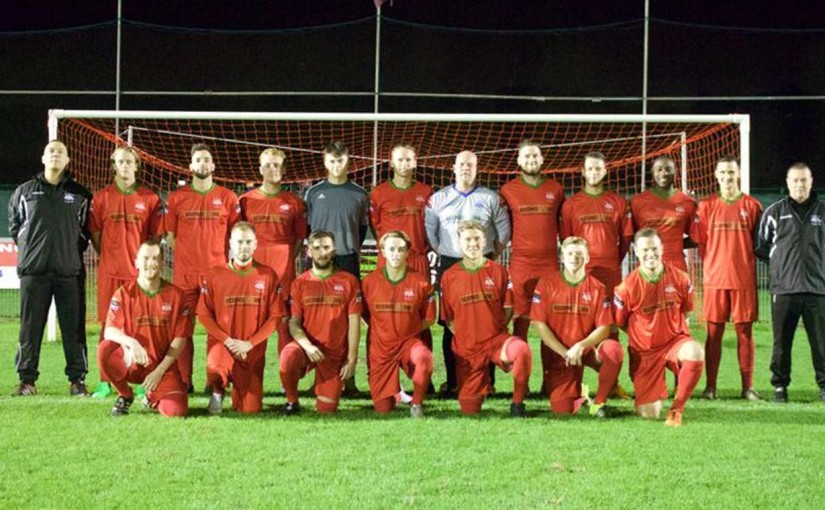 For the 3rd year running Econowise is proud to be the main club sponsor for the South Park Football club based in Reigate.
The club comprises of some 24 teams made up of 4 men's, 1 youth, and a staggering 19 junior teams of both boys and girls from 8 to 16 years, and relies heavily on the support of local businesses such as Econowise to provide the financial backing needed to operate year after year.  Running a club with so many teams is no walk in the park and requires assistance from over 20 people in order to manage the grounds and the facilities, all of which are voluntary helpers.
As a South Park player himself throughout the 1990's, Econowise Group Managing Director – Dave Lapsley, was very keen to support the local club and jumped at the opportunity to be the main club sponsor.  As part of the sponsorship program Econowise has recently agreed to finance the development of a brand new 3G training facility which will provide an all-weather, year round floodlit training surface.  Adding to this South Park have recently benefitted from a much needed refurbishment to the clubhouse in order to bring the facilities up to the required standard to support the level of football now being played at the grounds.  Something which wouldn't have been possible without the financial support they receive from sponsors like Econowise.
1St Team Manager and the clubs Commercial Director, Malcolm Porter, commented that "Sponsorship for the club is vital.  We rely heavily on the generosity of our sponsors and volunteers alike, and without the support of local businesses such as Econowise we would not be able to manage the ground and the facilities to the high standards we do now.  Over the last few years the men's 1st team have enjoyed successful progression from the Crawley District leagues and are now playing in the Ryman South.  Such growth doesn't come easy when there is no budget available to secure new talent, and what makes the club so special is the fact that all of our players are from the local community.  Dave's support for the club has been fantastic in recent years, perhaps making up for the fact he hung up his boots a few years later than we had hoped at the age of 35."