System Integration – Why the drama?
Posted on January 7, 2016 by Donna Stanley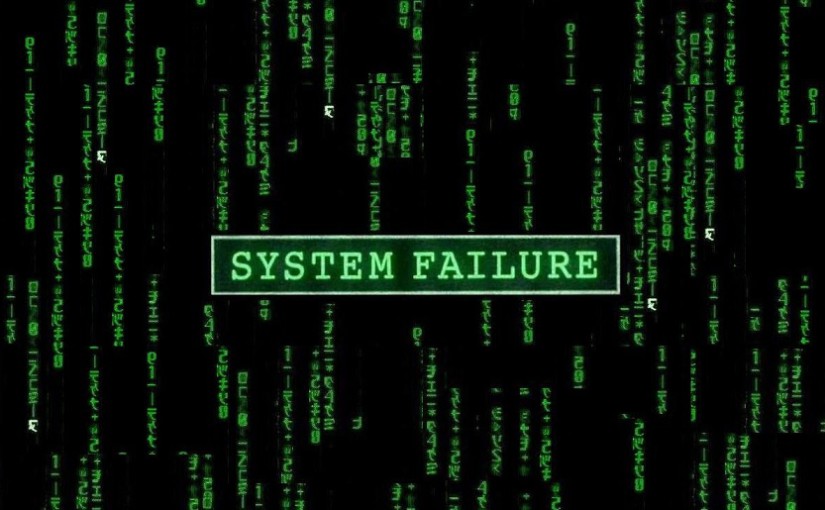 Love it or hate it, system integration is here to stay, and for good reason.  Yet integration still induces nervousness and anxiety for most, especially those within the contracting arena, and those responsible for facilities and building operation management.  In this blog I will be covering this topic and challenging the approach to this somewhat specialist field, but before we get to that lets quickly cover what integration is and why it's important.
Integration, in its basic form, usually refers to the interconnection and interoperability between systems that are supplied for the use, control and management of different building services such as HVAC and Lighting, or systems that are supplied by different manufacturers such as Trend and Siemens.  At a higher level integration might tie together building automation systems with solutions like CAFM (computer aided facility management) or CMMS (computerized maintenance management systems).  Seems simple enough, but this is a skilled discipline for sure.
The benefit of integrating is quite easy to see.  Without it building managers usually have to use separate work stations to monitor and manage the different systems on site, which brings additional workload and the need for extra training.  On top of this a member of the facility staff is more likely to have to physically go to an item of plant or other piece of equipment if there is a problem, or control parameters need adjusting.  At best this is an inconvenience, at worst it can cost time, money and slow down response to building problems that might be affecting the occupants and the business operations.  A survey of building facilities executives highlighted the control of multiple systems from a single work station as the main benefit, followed by labour cost savings/productivity gains, enhanced operations, reduced need for training, improved reporting and energy saving to name just a few.
So does integration really cause so many problems in this industry?  Well from my own experience during my years working with the UK's leading BMS manufacturer, Trend Controls, problems relating to system integration were a daily discussion with end users, consultants, contractors, integrators, and pretty much most organisations I came across.  I soon came to the conclusion that this was a clear opportunity for a well needed change.  What I couldn't quite comprehend though was why this area of pain persisted.  After all, integration simply isn't a new philosophy.  Firstly, the implementation of building control and automation systems is a mature practice within the field of construction, as a subcontract trade that spans some 40 years or more.  Furthermore, as a sub-element to this, integration branches well over a decade which is more than enough time for some important lessons to be learned.  In fact, almost all projects nowadays have elements of integration, so why the constant headache?
From the design and delivery side, developers, contractors and consultants regularly cite technology integration as a cause of delay in the program of works.  This comes either as a result of the additional complexities in the design, leading to reliance on a specialist, or from technical issues being experienced during the programming and commissioning phase with systems not performing as expected.  Sometimes both.  Such reliance on a 3rd party leaves the contractors open to risk if the specialist isn't available when needed, or is inconsistent with support.  Worse still clients and contractors have nowhere to turn as the provider is usually the only one who is able to supply and configure their particular gateway.
And what about the post occupancy stage?  Well interestingly, and maybe not surprisingly, a survey of facilities professionals showed the number 1 area for concern coming from either being, or the perception of being locked in to a single provider in order to receive the appropriate aftercare of those parts of the system that make up the integration gateway.  Even in instances where the FM was happy with the level of service this was still highlighted as a problem due to the complications of looking for a new provider, or not having the opportunity to receive competitive tenders.
So we can see there are common threads affecting both the pre and post occupancy stages; lack of choice or being locked in to a single specialist provider.  This is important to note as it means any solutions will benefit both sides.  Understandably choice is an important factor, and in this highly commercially competitive industry clients and building managers are usually spoiled in this regard.  However, the daunting world of integration doesn't bring with it such freedom.  On top of this, and perhaps more importantly, the antiquated way that building systems are designed, specified and then contractually delivered is holding back the progression towards pain free integration.  To clarify, BMS and AV automation systems, for example, are managed by different design and contract delivery teams, with BMS/HVAC falling under the mechanical package and AV automation sitting with electrical.  Considering that these 2 building automation solutions make up the components needed to provide truly intelligent buildings, it becomes apparent that this split design methodology inhibits the reduction of integration troubles.
To start then, a fresh approach to system design and delivery is needed.  One that's more fitting of an industry that relies so heavily on integration.  To support this, having products supplied by manufacturers capable of catering for complex integration demands is crucial, thus doing away the need to rely on niche specialists for both supply and ongoing support.  Encouragingly two major industry leaders have adopted this approach.  Trend Controls (building management systems) and AMX by Harmen (audio visual and automation systems) now work closely enabling direct integration between systems which are deliverable by their huge installer networks.  The significance of such an alliance can't be overlooked when you consider that these 2 building automation giants develop products that can legitimately control and manage practically all of a buildings systems, especially when operating as a singular entity.
There's no argument that the benefits gained through integration are important.  On top of those highlighted earlier, the customer benefits from being able to select systems based on performance, functionality and cost, and therefore the need to integrate will only continue to grow.  Boosting the need still further is an industry desire for truly intelligent systems that support the changing demands of modern businesses, and adapt to the fluid nature in which people use the building.  In the 'Death of the desk' blogs I talked about the rapidly growing trend towards 'agile working' or 'activity based working' principals, with organisations focussing on staff wellbeing in order to bolster productivity, retain the exisiting workforce and attract new talent.  And lets not forget the growing costs of energy and real estate, with the average desk in central London costing around £18,000 per annum.  The most innovative and forward thinking companies know the importance of creating workplaces that people love to be a part of and are operationally and energy efficient.  Importantly for us they understand that integrated building technology systems are fundamental in achieving this goal.
The good news is that the technical solutions are already available.  However, the challenge is overcoming a lack of knowledge and awareness in an industry that is seemingly holding itself back with deep routed design and delivery practices.  Moving forward a responsibility lies with those who design and develop intelligent building solutions, to ensure that integration is no longer an afterthought or treated like a unpleasant smell that one would rather ignore, and instead becomes a principal design philosophy from day 1.  This progression will take time, and I believe the right approach is to view building technology systems as a singular entity, rather than designing BMS and AV automation schemes, for example, through separate mechanical and electrical channels.
To summarise, there is light at the end of the tunnel.  Slowly but surely a growing pool of innovative firms is immerging, ranging from M&E consultants, manufacturers, developers and integrators who are tackling the problem and refreshing the way projects are managed in order to support the need for collaborative building systems.  These firms are coming together, seeking each other out, driven by a common goal and are creating new philosophies which will eventually become the norm and drive this industry long into the future.
As the terms 'intelligent building' and 'smart building' become industry expectations, this will rapidly diminish the tolerance towards problems caused by integration.